We want to make sure that accessing ViiBE is quick and easy for you so you can provide immediate customer support and remote technical assistance. This article will walk you through the steps to create a shortcut to your ViiBE homepage on your PC so you can log in any time.
From your PC, you can create a shortcut by going to your ViiBE account home page. Once there, click on the three dots in the upper right-hand of the page.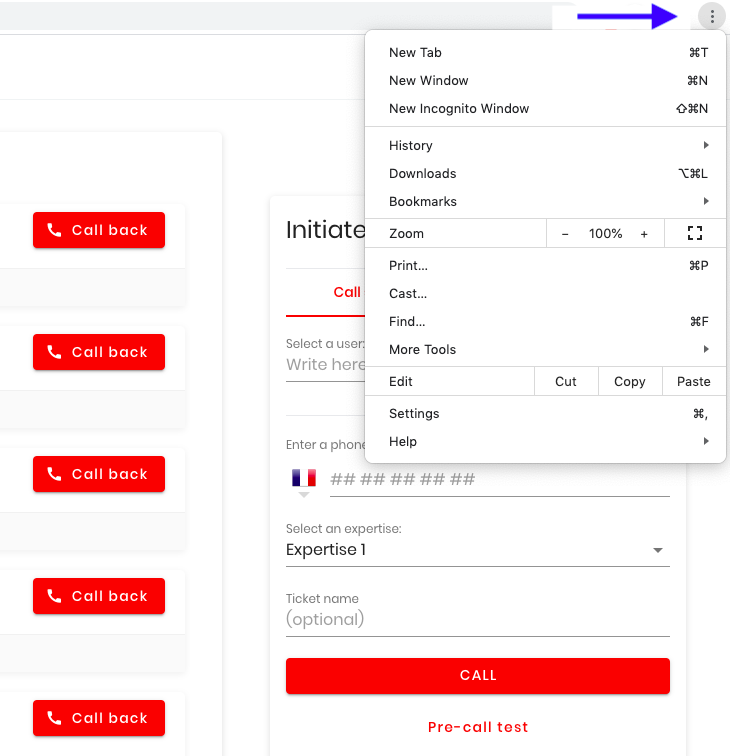 This will open a drop-down menu where you will find "More Tools". Hover over this to expand the menu options.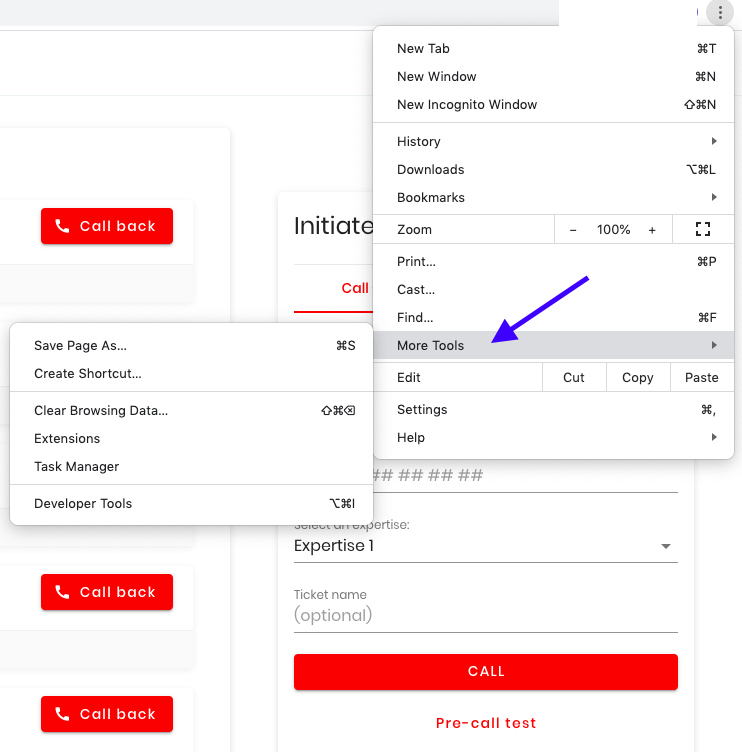 Next, you will click on "Create Shortcut…" and a box will pop up prompting you to label your shortcut. Once you have entered a shortcut name, click "Create" and you're all set!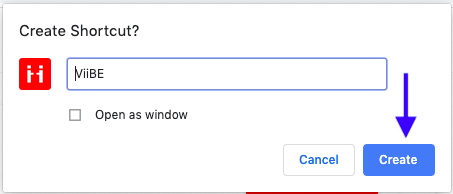 Now you have the basics of accessing your ViiBE account with ease. Need help logging into your account? Head on over to our 'Log in and Log out' articles for further assistance. Ready to start making calls? Take a look at the 'Initiate A Call' articles so you can get started providing immediate assistance with ViiBE!
For further questions on how to implement ViiBE into your call centre, fill out your name and email address below and a member of the ViiBE team will reach out to you.
Contact form