Did you already learn how to take a snapshot during a call? Now you can learn how to annotate a picture or draw on that snapshot. This can be useful during calls to better guide those receiving assistance. Once you take a high-quality snapshot, you can circle or underline elements in the photo to enhance the troubleshooting process. The ability to visually guide a caller through solving a problem is a useful call centre tool to provide exceptional customer service.
To use this feature while on a ViiBE call, look towards the upper left side of the collaboration interface. Here, you can change how your cursor interacts with documents and screenshots. 
By clicking on the paintbrush icon, you can change from a normal cursor to paint mode. This will allow you to draw directly on the document or picture in the collaboration section of the interface.

Once you have selected paint mode, you may then click on the palette icon. This icon allows you to choose the colour of your annotations.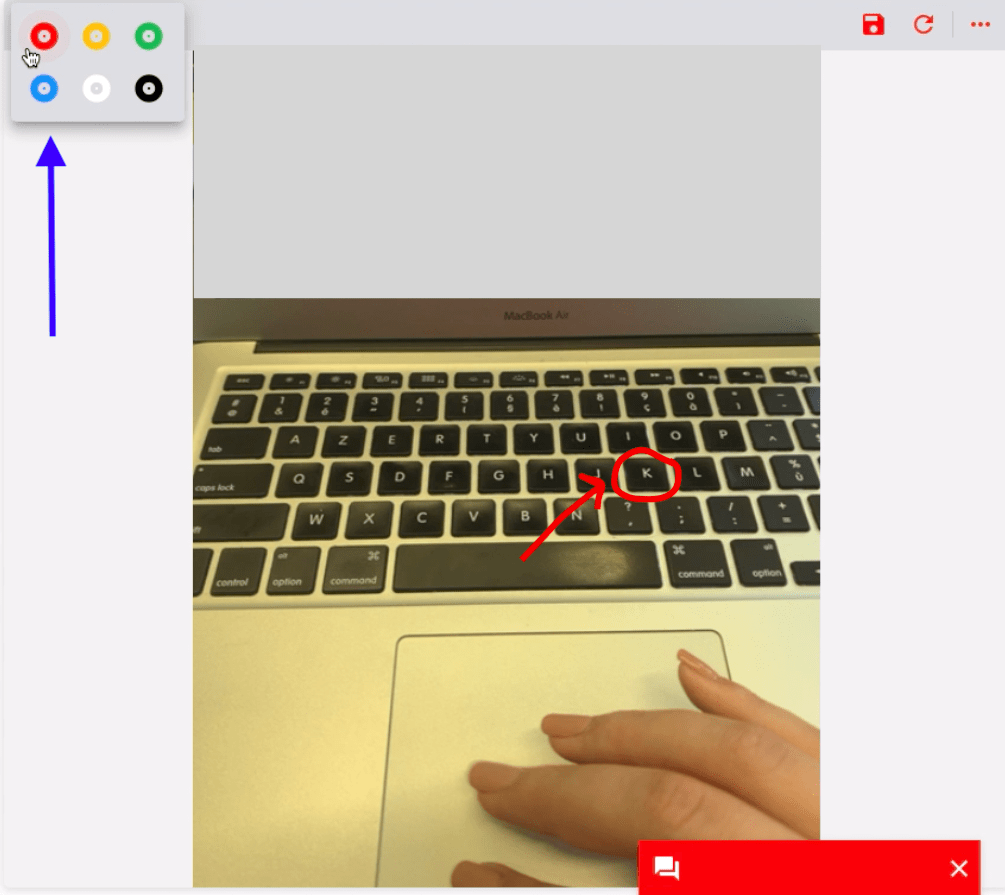 You can find the annotation on the above picture from the call by looking for the red circle around the letter "K" on the keyboard and corresponding arrow.
While this picture doesn't show any challenges, you can see how the annotation function is very useful for guiding callers towards specific information necessary to troubleshoot their problems. To stop the paint function and return to your normal cursor, click on the navigator arrows icon.

Check out the other conversation interface articles to go in-depth about the other functions available on ViiBE. Want to know more about how ViiBE can help your call centre provide exceptional help desk support? Fill out your name and email below and one of our ViiBE team members will contact you.
Contact form