During a ViiBE call, you may need to switch cameras between the front and back camera of the devices of one or multiple participants on the call in order to provide immediate assistance to customers or technical support engineers.
To switch the camera of the person receiving assistance, look at the icons directly above the video feed.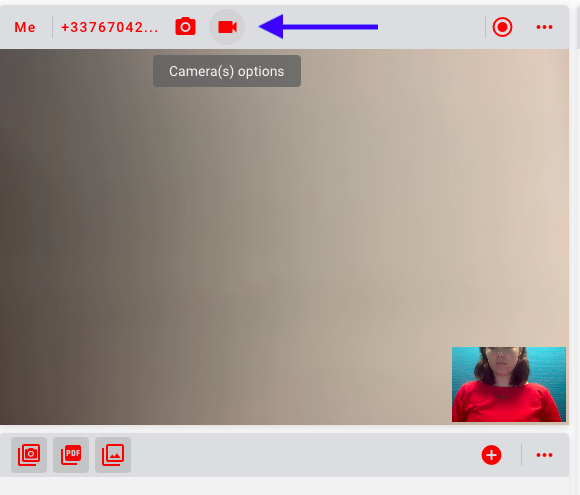 Click on the video camera icon, then select which camera (front or back) you would like to view from.

If you have selected to change the camera of the other caller, he or she will receive a pop-up notification that you are requesting permission to switch the camera they are using for the video call. Once they click "accept" the camera will switch and you will be able to see the feed from the requested camera.
The picture below displays the message that someone will receive if you request to change his or her camera.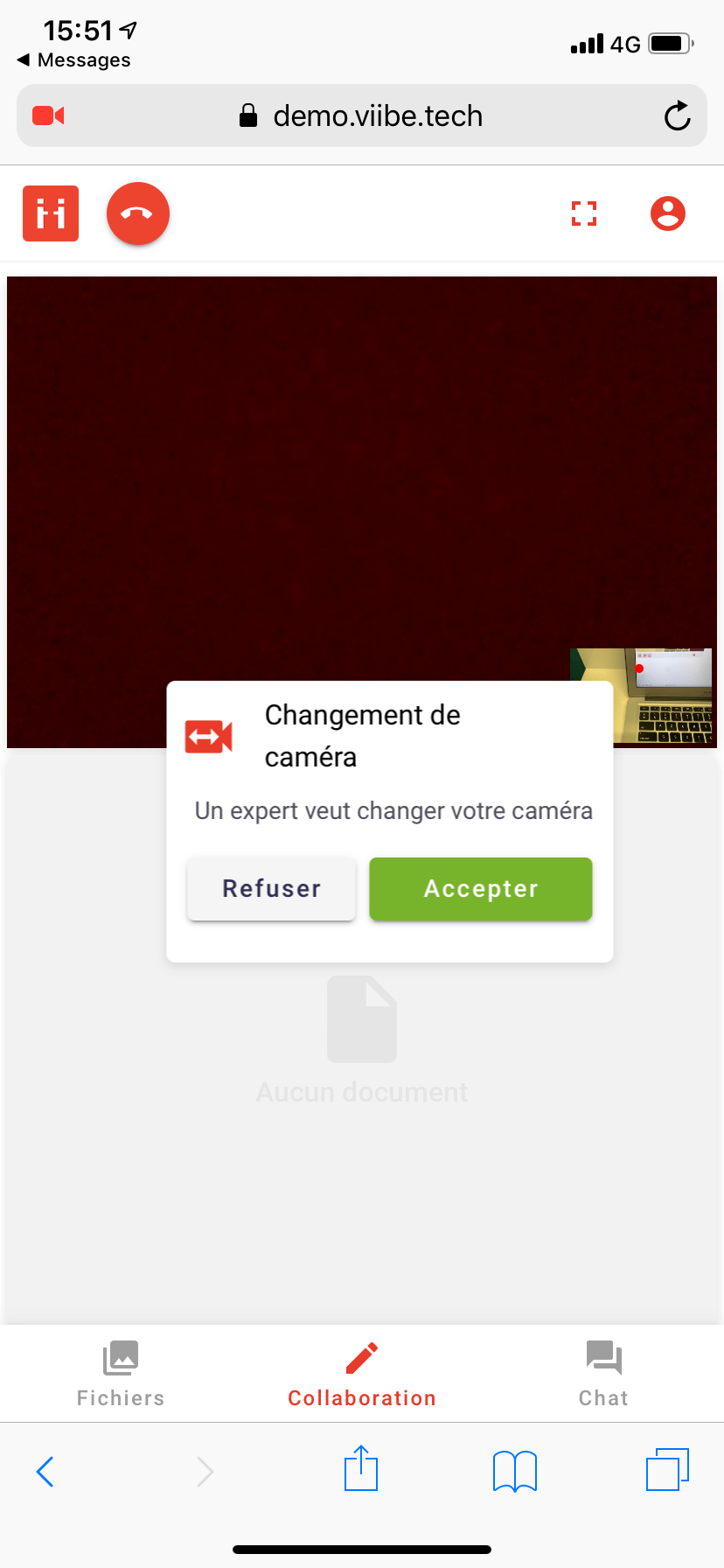 Tip! Make sure the person you are talking to knows that you are going to request video feed from his or her other camera. Otherwise, this may come as an unwanted surprise when they receive the permission request.
Check out the other conversation interface articles to go more in-depth about each of the functions available during a ViiBE call.
Think ViiBE can help your call centre provide exceptional customer service or remote technical support? Fill out your name and email below and one of our ViiBE team members will get in contact with you shortly!
Contact form