*Once you are comfortable logging in to your account, you will be ready to provide remote technical support, or exceptional customer service! Once you have finished your call, or work as a help desk support rockstar, you may wonder how you can log out of your ViiBE account. 
How do you log out of your ViiBE account ?
To log out, click on the circle icon with your initials inside on the upper right-hand corner of your ViiBE homepage. This will open the drop down menu.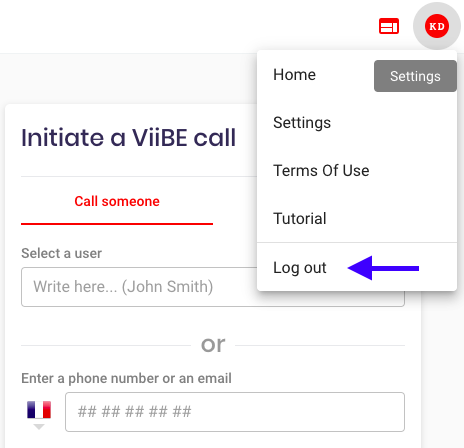 Click the option "Log out" to log out of your ViiBE account on any device.
For further information about how you can renew your call centre agents' remote assistance skills, fill in your name and email below and one of the ViiBE team members will reach out to you!
Contact form