Under your ViiBE account settings you have the ability to change the language of your account to English, French, or German. Modifying your account language settings will help to ensure that you are set up to provide exceptional customer support or remote technical support.
To access your ViiBE language settings, find the circle icon with your initials in it on the upper right-hand corner of your homepage. Click on this icon to see the drop down menu.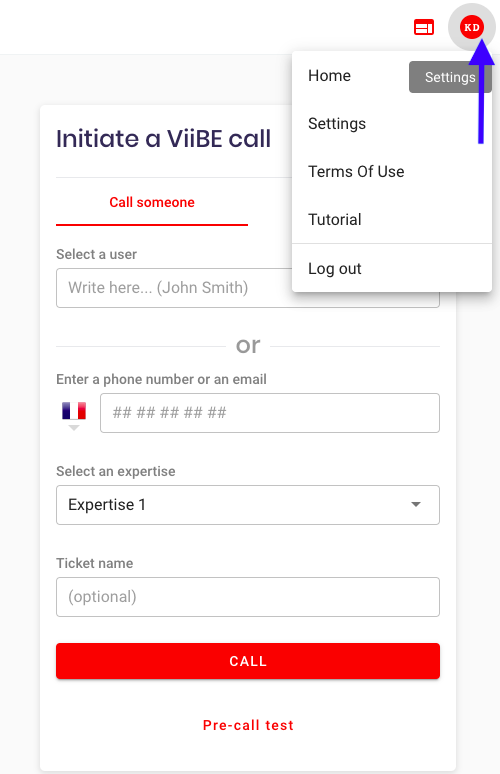 Then, on the drop down menu, select "settings" to go to your settings interface. The first page you will land on details all of your personal information including the language that your account is in. To change your language, click on the arrow on the right side of the language box.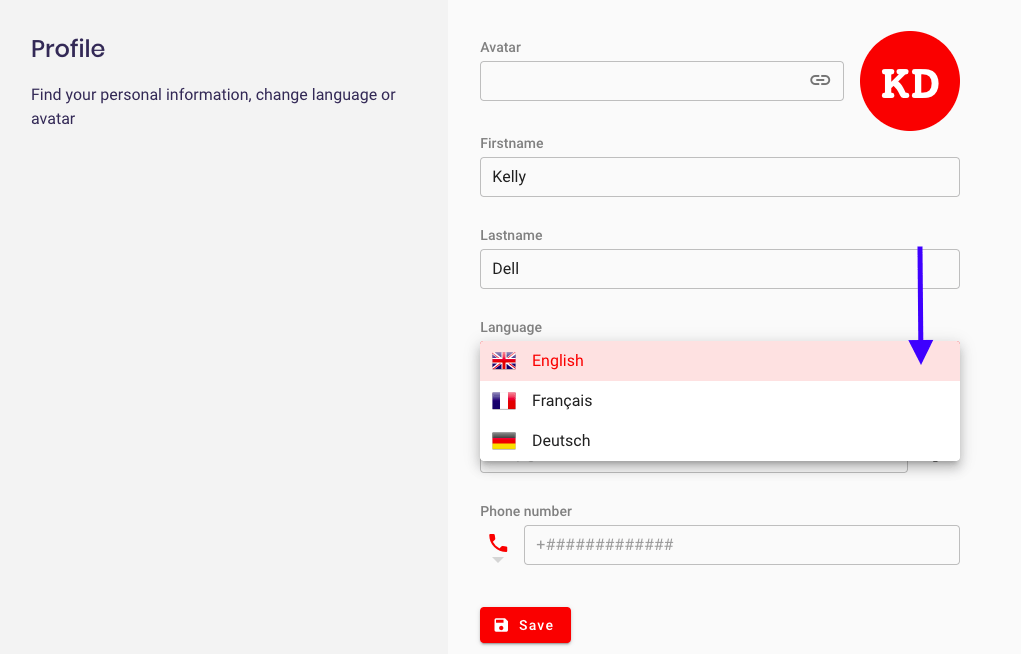 Select the language that you prefer from the drop down menu. When you are done updating your settings, click "Save" at the bottom of the page.
For any additional questions about how you can renew your agents' remote assistance skills, fill in your name and email below and a member of the ViiBE team will get back to you!
Contact form